The furniture industry is undergoing constant changes amidst several world-altering events, including the COVID-19 pandemic. However, this doesn't mean these changes are for the worse. On the contrary, many companies continuously adapt to their surroundings, prompting them to achieve furniture innovation that no other industries can accomplish.
That said, this blog resource will skim into the five innovative ideas about the future of the furniture sector, how one can maximize the furniture innovation revolution, and how businesses can employ them to their highest potential.
How does the furniture market fare?
Despite the negative impact caused by the COVID-19 pandemic, e-commerce has led to a remarkable rise in many industries, including the furniture sector.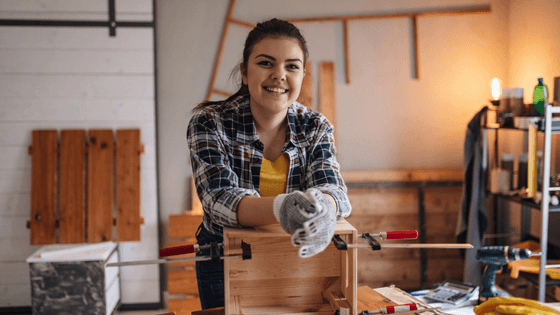 A recent Freedonia Focus Reports study has revealed that demand for furniture expects to rise to around $67B by 2025, just in the United States alone, further reinforcing furniture innovation across the region and, potentially, worldwide.
Millennials are the main target of furniture companies.
Millennials are the largest population segment of over 79 million across America and have a purchasing power of over $170 billion per year.
But what does this mean? First, it allows furniture companies to capitalize on the demographic with various marketing strategies to strengthen furniture innovation within the industry further. And secondly, this would also mean better earnings for the sector.
The way Millennials behave towards technology has also been a deciding factor in their purchasing behavior, with website v12 stating that 24% of millennials cite technology as their most unusual trait.
Also, the rise of smartphones and other mobile devices has made it easier for companies to sell their products online, and the furniture industry is no different.
Business website Insider Intelligence has estimated around 94.4% of Americans will be using such devices in 2022, which means more opportunities for furniture corporations to reinforce furniture innovation across the online marketing spectrum.
What is B2B lead generation, and how crucial is it for the furniture sector?
The b2b lead generation strategy identifies your ideal customers, then attracts them to buy what you have for sale.
It is crucial to comprehend that the furniture industry is booming, with more people buying than ever. The key to a successful b2b lead generation strategy lies in understanding what consumers want and how your products meet those needs.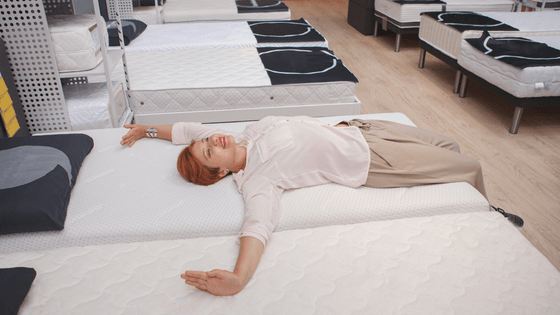 In other words, a flourishing furniture innovation strategy would mean consistent work.
Here are the five innovative ideas industries need to watch out for.
1. The rise of eco-friendly furniture and its impact on the industry.
Eco-friendly resources are becoming more prominent, and eco-culture is becoming more popular. With several websites devoted to sustainable practices, this trend will likely continue for years.
Constant furniture innovation, while beneficial, is understandably becoming more expensive. However, the use of such materials not only can help companies save money but also save the environment.
2. The increasing popularity of multifunctional furniture.
The use of multifunctional furniture is on the rise, especially among people who are meticulous about house spacing.
And as a result of such furniture innovation, it has helped individuals enjoy the benefits of furniture without taking up too much space.
Several businesses worldwide strive to provide people with elegant, efficient pieces that will make any home feel more spacious, comfortable, and welcoming while sometimes being more straightforward.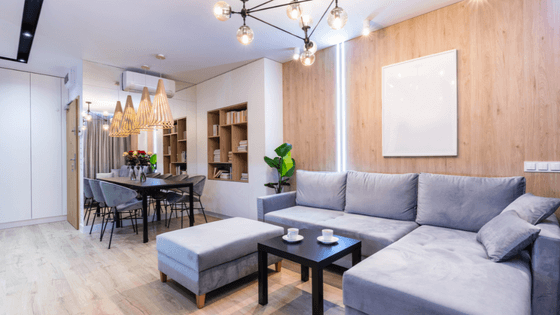 It is a trend that won't become obsolete anytime soon.
3. Technology's influence on furniture design and manufacturing.
The furniture industry has shifted in the last few decades, with technological advancements allowing for more flexibility and faster reproduction rates. For example, hybridizing items that were impossible before these innovations are now commonplace in the modern furniture market.
Such innovations include digital printing, which brings industries to create more customizable products in the process.
4. Furniture made from unusual materials.
Regarding digital printing and other unconventional means of constructing furniture, unusual materials in furniture innovation and creation strategies have also risen, with modern creations bringing new challenges for designers.
By utilizing unusual furniture materials, companies can increase the amount of material used in their products without worrying about managing too much stock or requiring extra labor.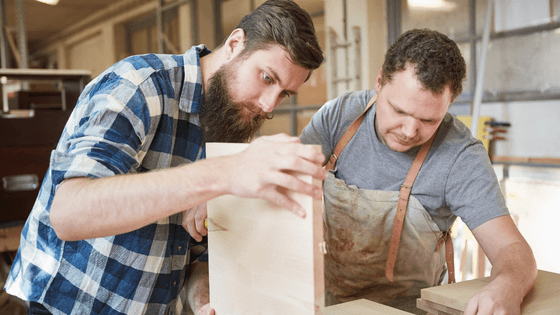 These strategies will help them meet customer demands faster while accelerating time-to-market for new product releases and bolstering furniture innovation strategies for future engagements.
5. Emerging trends in home decorating and interior design.
Furniture innovation is helping to change how people think about home decorating, with industry tweaks and fresh ideas leading designers and manufacturers alike in new directions.
However, design perspectives will change over time, and furniture retailers, and even companies, must understand this to ensure that their stores are up-to-date with the latest trends in furniture design or risk losing customers.
So what do furniture companies need to do to keep up?
1. Offer a wider variety of furniture styles to appeal to more consumers.
Furniture innovation also leads to an extensive library of products for your customers to pick and choose from, but giving yourself an edge among the rest would make a difference between selling and losing much-needed returns.
2. Make it easier for customers to order furniture online and through other channels.
Without accessibility, your business will not be able to make a profit, and you're missing out on opportunities.
Furniture innovation isn't just about introducing products that catch the eye of potential customers. Still, it's also critical to modernizing sales approaches using social media platforms or other channels to reach all corners of your marketing spectrum.
3. Develop better quality control measures to ensure products are defect-free.
With the ever-growing competition in the furniture market, it is becoming more critical that furniture companies develop better quality control measures to ensure products are functional and working as intended.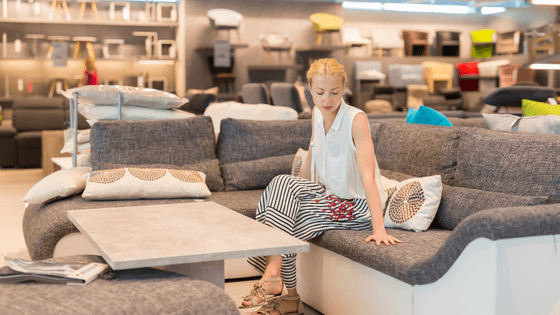 The journey to furniture innovation is never free from potential defects; thus, ensuring that all products are top quality is integral.
Overview
1. Furniture innovation involves a lot of factors to succeed.
2. Furniture innovation, while a crucial component for thriving businesses, doesn't come without its problems.
3. Furniture innovation has encouraged a lot of consistent data-gathering and brainstorming through the years.
Conclusion:
The furniture industry is changing rapidly, and for businesses to keep up with the ever-growing global market, they must look for new ideas and fresh perspectives.
Furniture innovation is a common phrase that will stick for a long time and an idea many industries must embrace to keep up with the growing global market.
Whisp – Opt In Simplified
Whisp is a lead generation software that offers a reliable yet easy way to attract customers, which can help businesses, such as the furniture industry, to achieve the numbers they'll need to succeed.
The furniture innovation movement is growing, and companies must establish an easy furniture financing strategy that is both reliable and easy to understand.
Don't delay and simplify your opt-ins today.