A plugin sends leads' purchasing details directly to your sales agent's mobile phone allowing them to start the conversation with context. All enriched data is passed to your CRM where you can setup an automated sequence
Installation
Activate the plugin and use this shortcode [WHISP product_id='Product ID']
Frequently Asked Questions
How to get the Product ID
Go to this website whisp.io
How to use
After you activate the plugin click the "WHISP" on the left sidebar menu and on the right side of the page click the "Add" button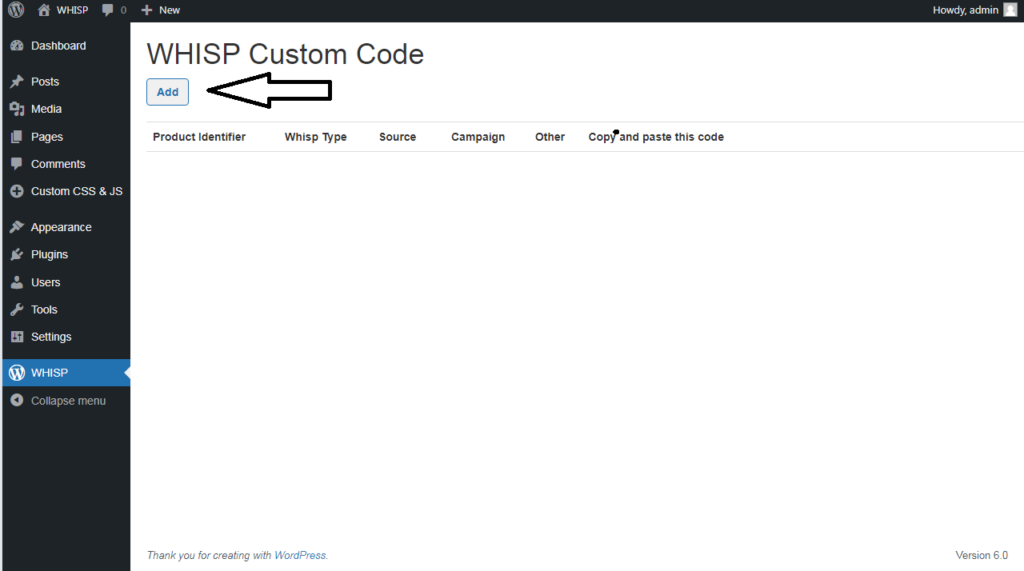 When media modal opens up, fill the form and click the ADD button.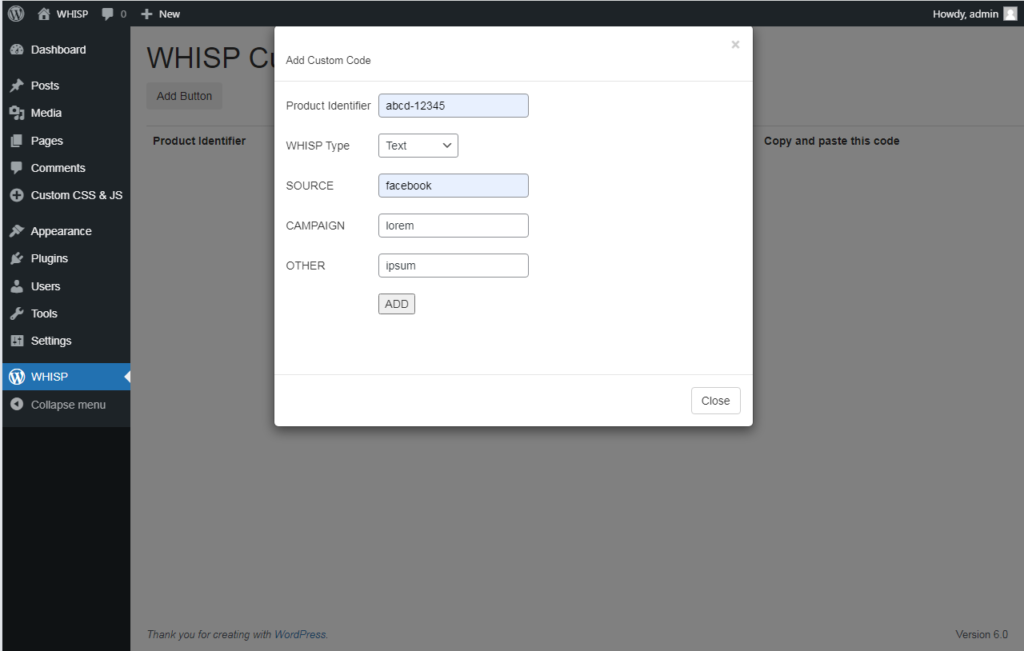 After submitting the form the data shows on the list.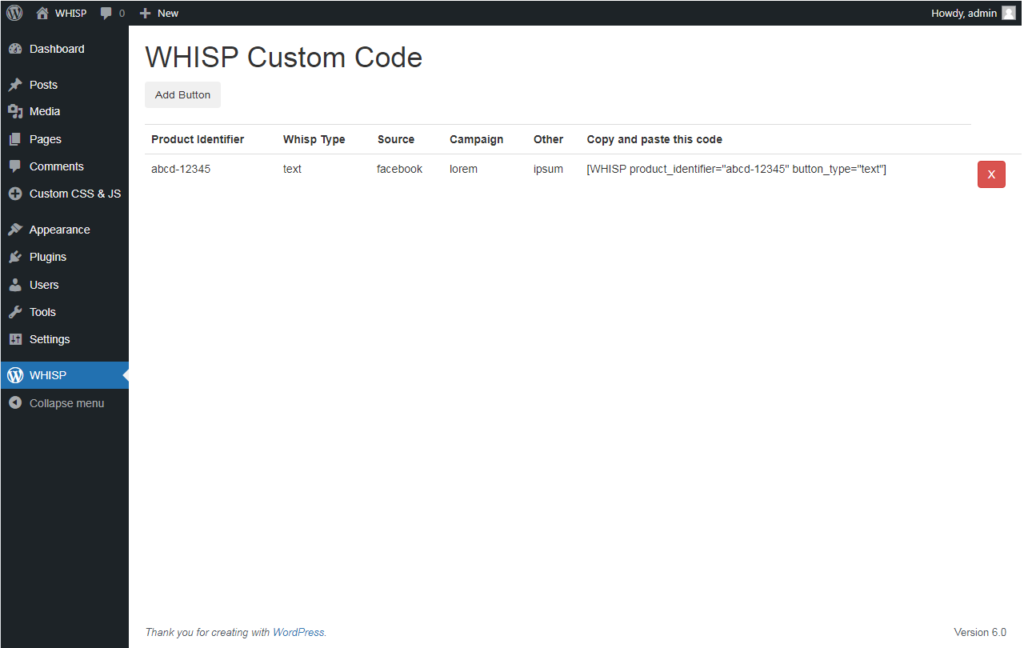 Copy this code anywhere on the website.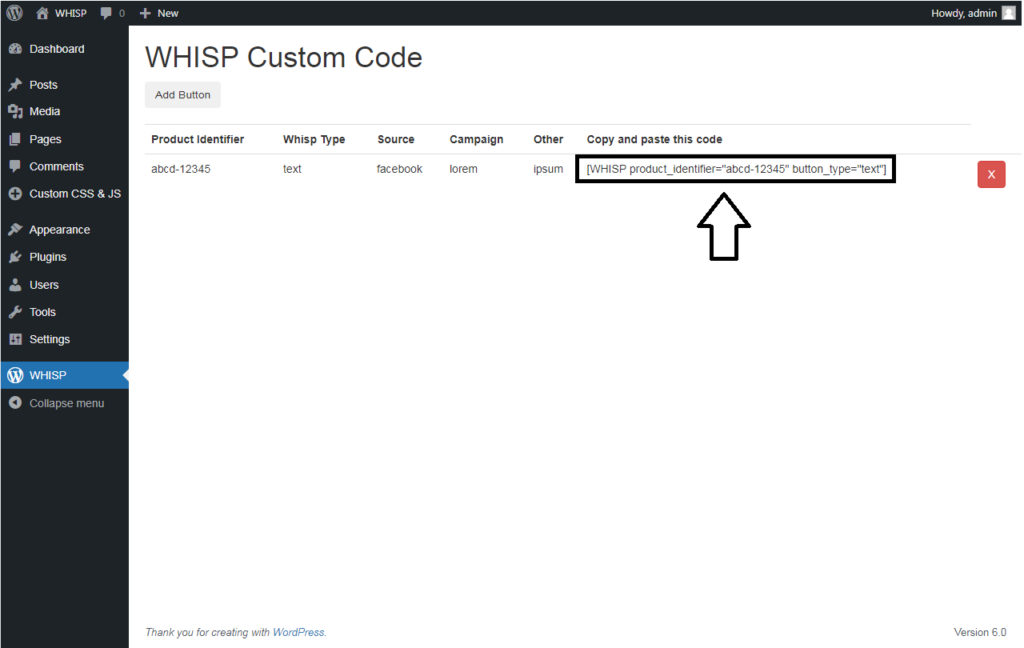 After you put the code inside the builder on the preview it will show the result.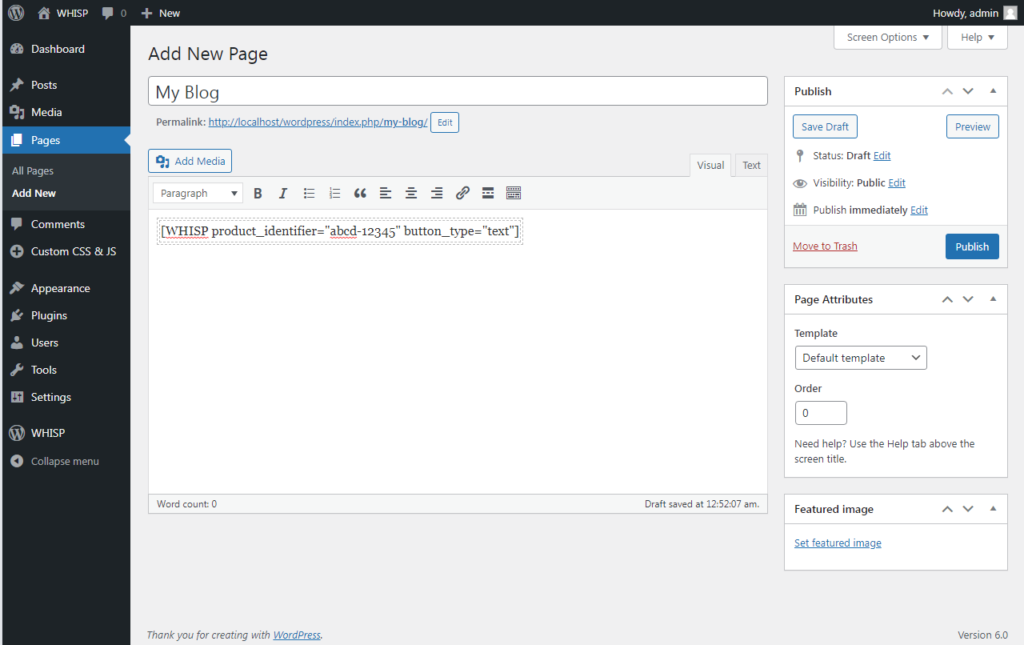 The buttons shows on the preview page. When you click the button the modals appear like this. And this is the text whisp type button.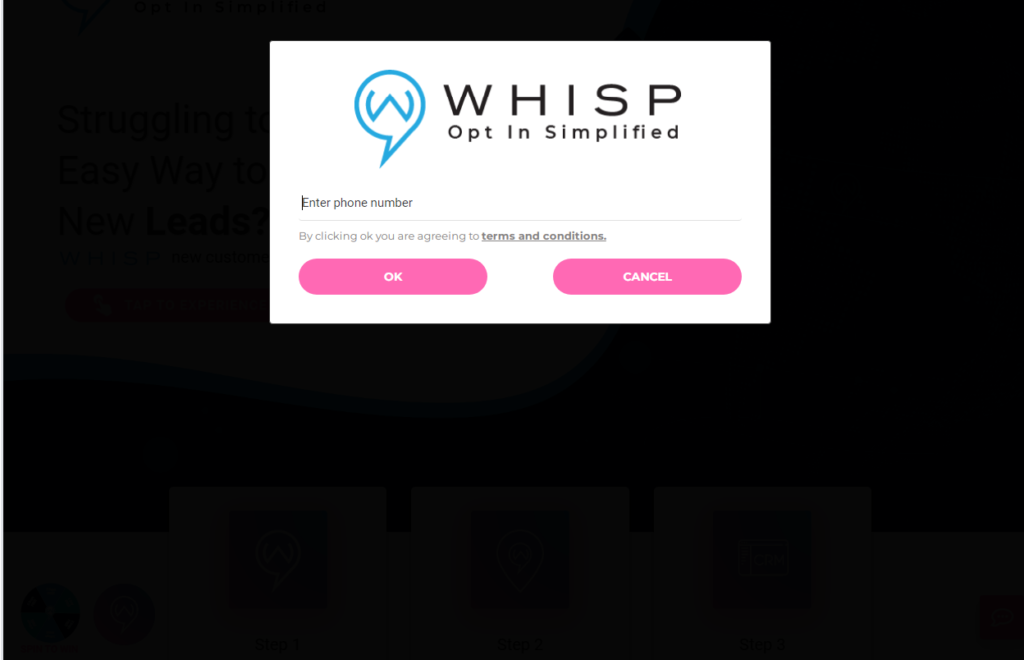 If you select the Wheel type button on the form this is the modal will appear.